About Nano Medic Care Sdn. Bhd.
Nano Medic Care Sdn. Bhd.
NMC Group of Companies was founded in 2004 with the incorporation of Nano Medic Care Sdn. Bhd.
NMC Group involved in the import and export, distribution, trading, sales, and marketing of healthcare products. We are also the local representatives of various biotech and disposables, diagnostic & surgical equipment, etc.
Nano Medic Care Sdn. Bhd. offers the client reliable, innovative, high-quality pharmaceutical & healthcare products. To maximize the potential of complete medical care and to fill in the technology gap in Malaysia by bringing in affordable and yet innovative solutions. We offer professional know how, R&D and value for money products to our customers.
Nano Medic Care Sdn. Bhd. has a long-term commitment to the quality of the products, safety of the end-user, and profitability of the customers.
Nano Medic Care Sdn. Bhd. is currently active in the following fields:
NMC Group of Companies was founded in 2004 with the incorporation of Nano Medic Care Sdn. Bhd.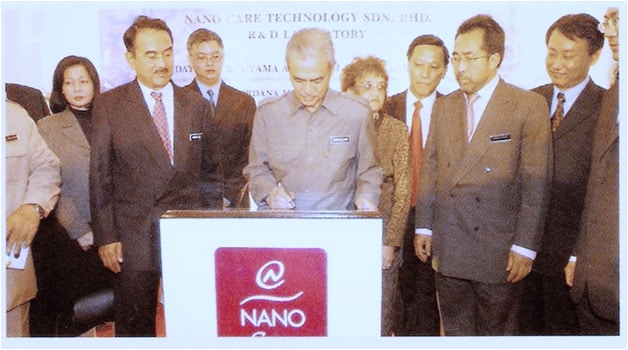 The company was officially opened by the then
Prime Minister of Malaysia, Dato' Seri Abdullah Badawi.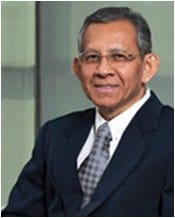 The Late Assoc. Prof. Dr. Ahmad Kamal Bin Md. Alif
(1946 - 2021)
MBBS (Malaya), FFRRCS (Ireland), DMRD (England), FRCR (England)

Dr. Ahmad Kamal graduated with an M.B.B.S. in 1972 from the University of Malaya's Faculty of Medicine and trained as a radiologist at the Royal Free Hospital, London under a Colombo Plan scholarship from 1975 to 1978. He is a Fellow of the Royal College of Radiologists (England) and a member of the Academy of Medicine (Malaysia).
He was appointed as Assistant Lecturer, Faculty of Medicine UKM, in 1973, eventually becoming Associate Professor and Head of the Department of Radiology UKM in 1978. He was also the Deputy Dean, Faculty of Medicine, UKM, from 1982 – 1983.
In 1984, he left for private practice as Consultant Radiologist and in hospitals setup.
Dr. was appointed as the chairman (2014-2021) of NMC Group upon his retirement from the board of two public listed company namely Apex Healthcare Berhad and Ogawa World Berhad in 2014.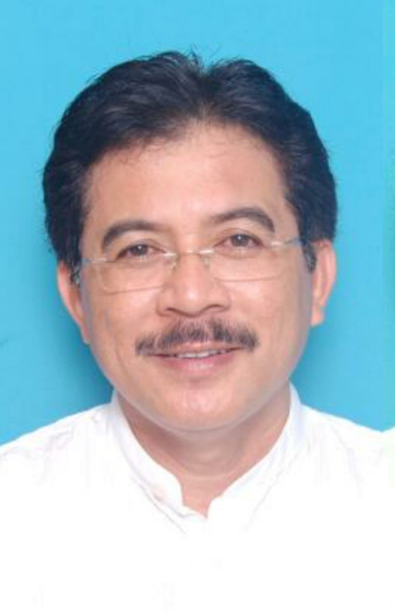 Dr. Kamaruzaman Bin Saleh
B. Pharmacy (USM), M. Clinical Pharmacy (University of Strathclyde), PhD (USM)
Chairman
Dr. Kamaruzaman Saleh graduated from the School of Pharmacy, Universiti Sains Malaysia, in 1983. He obtained his Master in Clinical Pharmacy from University of Strachcylde, United Kingdom in 1994 and Doctor of Philosophy (PhD) from Universiti Sains Malaysia, in 2004.
Dr Kamaruzaman has dedicated all his 26 years career path at public services in pharmaceutical fields. Before his retirement with the Ministry of Health Malaysia in 2019, he was the Director of the National Pharmaceutical Regulatory Agency, Ministry of Health Malaysia and the Director of Pharmacy Practice and Development Division, Pharmacy Services Programme, Ministry of Health Malaysia respectively. He held various positions in the Ministry of Health hospitals and institution before that.
Dr Kamaruzaman was involved in few publications and also as speakers for many events.

Upon retirement he was appointed Scientific Advisor to Pharmaniaga Berhad which is one of the biggest pharmaceutical company in Malaysia until 2022. In the same year he join NMC group as chairman.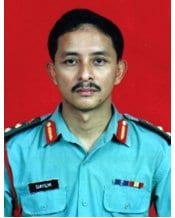 Col Dr. Sukhilmi Bin Othman (R)
MD (UKM) M.MED O&G (UKM)

President
        Dr. Sukhilmi was appointed by Nano Medic Care Sdn. Bhd. as President in February 2008. He graduated from the Universiti Kebangsaan Malaysia in 1984 and was honored with Master in Obstetrics & Gynecology in 1995. Dr. Sukhilmi was a Consultant O&G at Terendak Camp Melaka for 7 years since 1995 and earned his Colonel title in 2000.

Besides, Dr. Sukhilmi was very interested in the field of infertility and in his practice, he initiated cost-effective technique, manage and prepare setting-up IUI at the clinic. Dr. Sukhilmi also experienced in the Assisted Reproductive Technique in IVF-ICSI as well as endoscopic surgery.

He started his own private O&G clinic in Senawang, Seremban in 2006 and was appointed as Medical Consultant of O&G at Columbia Asia Medical Centre, Negeri Sembilan & Putra Specialist Hospital in Melaka, Malaysia.

In addition, Dr. Sukhilmi is also very active in social activities. He is an active member and ex-Chairman for Persatuan KIWANIS Malaysia from 2003 till 2008.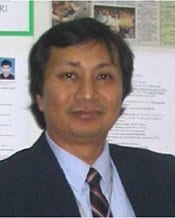 Encik Azman Bin Abdul Jalil
Pharmacist / Regulatory

Affairs Director
Encik Azman obtained his Bachelors of Pharmacy (Honours) from University of El-Mansourah, Egypt, in 1983. He is a registered pharmacist with the Malaysian Pharmacy Board since 1984. Upon graduation, he joined the Ministry of Health of Malaysia as a Pharmacy Enforcement Officer.
In 1992, he left the Ministry of Health of Malaysia and joined Xepa Soul Pattinson (M) Sdn Bhd as a pharmacist. In 1995, he joined Kotra Pharma (M) Sdn Bhd as a Quality Assurance Manager and was later promoted to Plant Manager in 2001. He left the company in 2003, and thereafter he joined Applied Chemie (M) Sdn Bhd as a Technical and Training Director.
In 2006, Encik Azman started his own consultancy firm, A1 Consultancy & Integrated Services Sdn Bhd, specializing in providing pharmaceutical consultancy services as well as training and registration of medicinal drugs, traditional (herbal) medicines, health supplements, cosmetics, and veterinary medicinal products.
Encik Azman is a member of Malaysian Pharmaceutical Society, Parenteral Drug Association, and Institute of Validation Technology. He is also an exco-member of the International Society of Pharmaceutical Engineering (ISPE) of the Malaysian Affiliate.