What are the Circumcised Men Facts?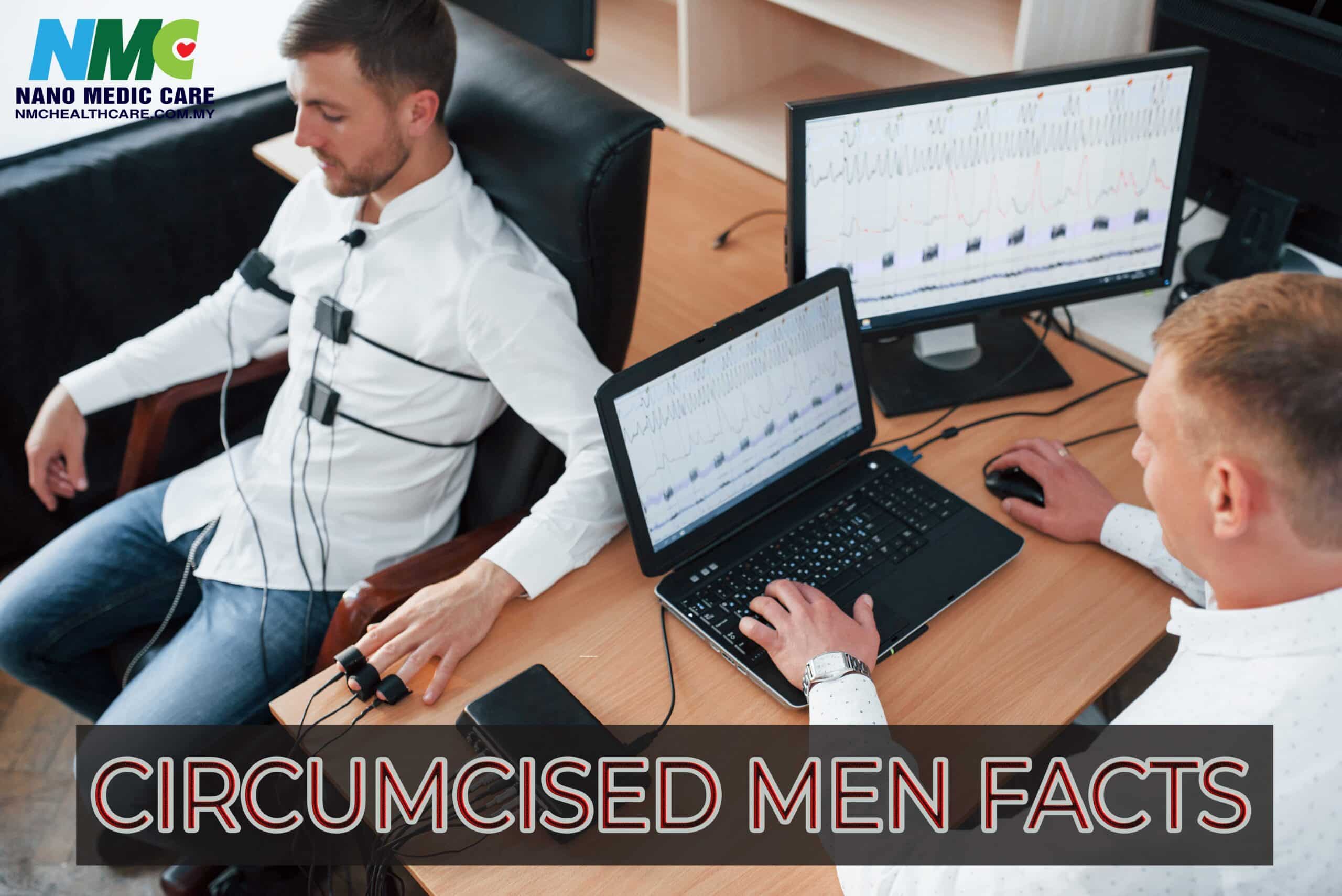 What are some facts about an uncircumcised male?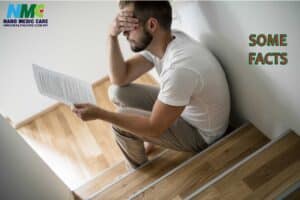 Circumcision leads to better hygiene.
A circumcised penis is easier to clean which can reduce the likelihood of contracting a urinary tract infection (UTI). Additionally, uncircumcised males are more likely to develop an infection of smegma – which is the buildup of bacteria, dead skin cells, and oil under the foreskin. Uncircumcised penises require extra attention to hygiene. 
Circumcision can reduce chances of contracting STDs.
Circumcision in males reduces the risk of HIV infections in heterosexual men. It also protects against syphilis, herpes, and HPV.
Early Circumcision in babies is beneficial.
The benefits of circumcision in baby boys includes preventing a UTI and phimosis – a condition where the foreskin is unable to be pulled back from the head of the penis.
Are there any real benefits to circumcision, or are they myths?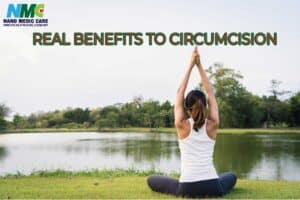 The American Academy of Pediatrics (AAP) states that "because circumcision is not essential to a child's health, parents should choose what is best for their child by looking at the benefits and risks." The AAP's 2012 Circumcision Policy Statement continues, "evaluation of the current evidence indicates that the health benefits of newborn male circumcision outweigh risks."
What are the benefits? Decreased risk of penile cancer. Circumcision can decrease this risk however, developing penile cancer is extremely rare. Decreased chances of phimosis (a stricture of the foreskin that prevents it from retracting) or paraphimosis (the foreskin is trapped and forms a tight band constricting tissue) are also benefits.
What is the purpose of circumcision if all men are born uncircumcised?
The purpose of circumcision in men that are born with foreskins is better health and reduction of disease. There are a small percentage of males that are born without a foreskin. And, in that case, wouldn't need to undergo circumcision.
Does it affect penis size?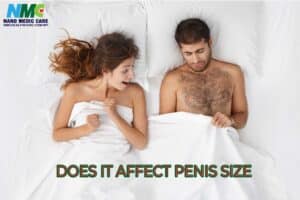 Penis size is based predominantly on your genes. These determine the phenotype, or physical expression, of your penis. Penis size is also based on blood flow to the tissue. Removing a layer of skin tissue – the foreskin – doesn't have an impact on the tissue or the appearance of the size of the penis. However, it may have slightly less bulk when flaccid (a penis at rest).
Does it affect the overall appearance?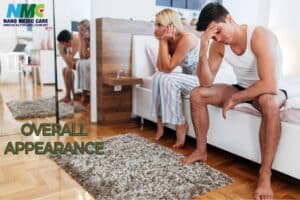 The foreskin drapes over theglans of the penis when a man is not erect, in an uncircumcised penis. When erect, the foreskin retracts and exposes the glans. In a circumcised penis, the foreskin is absent. The glans are exposed at all times, whether erect or not. The skin closer to the body may feel tougher and thicker. Skin closer to the glans may be thinner and more sensitive.
Does it affect sexual sensitivity?
Studies reveal that whether circumcised or not,
the experience of pleasure during sex is the same. There's no direct link between circumcision and sexual satisfaction.
Does circumcision affect lubrication?
The foreskin provides natural lubrication to the penis. That being said, there's no conclusive data showcasing that being cut requires extra lubrication during intercourse.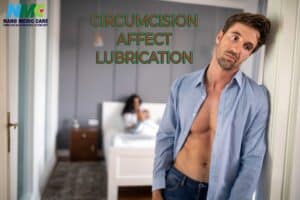 Additional lubrication may be used whether circumcised or not. There's no evidence that suggests a difference in sexual satisfaction without the natural lubrication provided by the foreskin.
Does it affect sperm production or overall fertility?
Sperm production is based on the testicles, not the penis.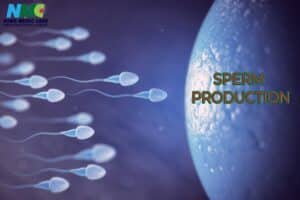 Men's diet, lifestyle, and overall health have the biggest impact on fertility. There's no current evidence that suggests being circumcised affects fertility.
Does it decrease your risk of infection?
The risks of UTI's, smegma, phimosis, balanitis and paraphimosis decreases from (WITH) circumcision. Practicing good hygiene can also increase the chances of avoiding these infections.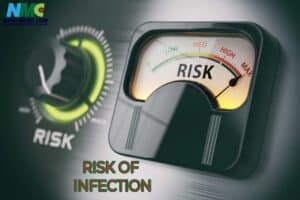 Additionally, sexually transmitted diseases such as genital herpes are at a reduced risk when circumcised.
Does male circumcision decrease sexual stimulation?
The foreskin represents only a small part of the penis and isn't responsible for the totality of sexual stimulation in males.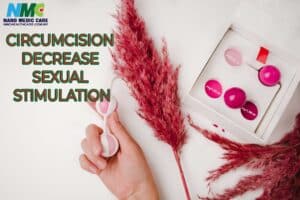 Researchers in Australia and the University of Washington reviewed studies of circumcision on sexual health and concluded that it neither decreases sensitivity nor impairs men's sexual function or satisfaction. In each survey of participants, both groups showed no significant differences in sexual function, pleasure, or satisfaction.
What are the benefits of circumcision to a woman?
Women's preferences generally favor the cut penis for hygiene, lower risk of infection and sexual activity.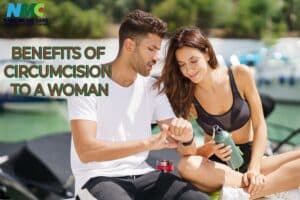 Studies show a reduced risk of papillomavirus, genital ulcers, herpes simplex virus type 2, syphilis, bacterial vaginosis, and T vaginalis in women whose partners are circumcised. Transmission of infection is less likely to the woman when the male partner is circumcised.
The choice is ultimately yours as an adult male or a parent of a male child. I've outlined the circumcised men facts. But, the bottom line is choosing what'll benefit your child, if you're a new parent. Studies don't show a strong enough impact on the risks for most of us doctors to universally recommend this procedure. And, it doesn't affect your overall sexual health.
The main difference with uncircumcised males is the need to cleanse thoroughly and regularly under the foreskin to reduce their risk of infection. And, to avoid spreading an infection to one's partner.